Tonight is Game 7 of the Eastern Conference semifinals between Carolina and Boston. To most of the country this game means nothing -- "Wait, Versus is a TV channel?" And even in Boston the Red Sox and Celtics are center stage while the Bruins play second fiddle.
But in the Triangle where we have no other professional sports, NCAA basketball is over, Koach K is out promoting his latest book, and everyone is tired of the never ending John Wall recruiting saga, tonight's Game 7 is huge.
Caniacs love their Hurricanes, and despite the disappointment of blowing a 3-1 series lead fans are hopeful that Carolina can turn things around to advance to the conference finals. This has been an odd series. The three games that Boston has won have all been blowouts -- 4-0, 4-1, and 4-2. Carolina has dominated in two of their wins 3-0 and 4-1.
So the hockey analysts will say that the winner tonight will be determined by which team can force its game on the other team -- Boston with its tough, physical play or Carolina with its speed up front.
And while that may be true, I say the winner will be determined by something more scientific.
Notable people
Boston boasts Paul Revere, Thoreau, Edgar Allan Poe, John Adams and JFK.
Carolina claims John Edwards, Jesse Helms, Dean Smith and Michael Jordan.
Advantage: Bruins
History
Boston: American Revolution and Boston Tea Party
Carolina: The Lost Colony, segregation
Advantage: Bruins
Beverages
Boston: Harpoon IPA, Sam Adams
Carolina: Pepsi, Carolina Pale Ale, and sweet tea with so much sugar it crunches
Advantage: Canes


Sports
Boston: Red Sox, Celtics, Patriots, Bruins, Boston College
Carolina: Hurricanes, UNC/Duke/NC State
Advantage: Push (depends on your flavor)
Arenas
Both are named for banks -- Boston's TD Banknorth Garden (shameful) and Carolina's RBC Center.
Advantage: Push (lame corporate sponsors)
Mascots
Boston: Blade, a bear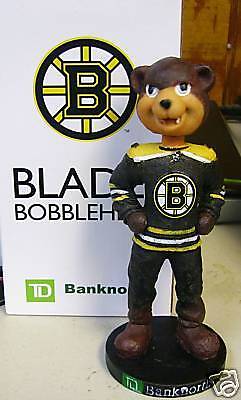 Carolina: Stormy -- is he a Pig? A Bear? A Hybrid?
Advantage: Canes (there are no bears in Massachusetts!)
Well that didn't help. So I think it will come down to who scores first, especially if the Bruins are able to draw first blood and take Carolina off their game. If it's close watch out for Jussi Jokinen of the Canes. He has scored two game winners so far in the playoffs. It should be a great game.
Go Canes!